Founders Larry Page and Sergey Brin wrote in the original founders' letter, "Google is not a conventional company. We do not intend to become one."
Is it really? Let's find out.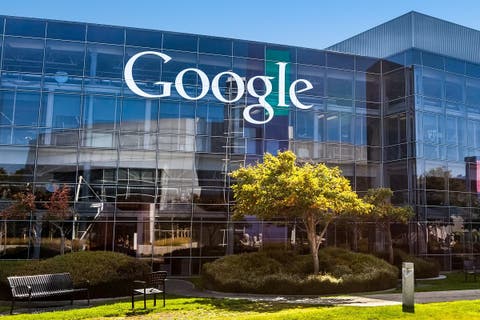 The internet is the future. We believe we had just made an entry to this realm of opportunity and excitement. The internet is one of the world's most powerful equalizers, capable of propelling new ideas and people forward. Google is in the forefront of this development. Google's mission is to organize the world's information and make it universally accessible and useful.
Google company desires to take a long term view and manage the portfolio of Other Bets with discipline and rigor needed to deliver long-term returns. We believe the sentiments we get from their financial reports and disclosure does imply that they are a different company.
"Many companies get comfortable doing what they have always done, making only incremental changes. This incrementalism leads to irrelevance over time, especially in technology, where change tends to be revolutionary, not evolutionary. People though we were crazy when we acquired YouTube and Android and when we launched Chrome, but those efforts have matured into major platforms for digital video and mobile devices and a safer, popular browser. We continue to look toward the future and continue to invest for the long-term. We will not shy away from high-risk, high-reward projects that we believe in because they are the key to our long-term success." – 10K
Today, any internet users hardly go by without using google's products. Google's core products and platforms, such as Android, Chrome, Gmail, Google Drive, Google Maps, Google Play, Search, and YouTube each have over one billion monthly active users.
How Google Make Money?
Google generate revenues primarily by delivering both performance advertising and brand advertising.
Performance Advertising – It creates and delivers relevant ads that users will click on, leading to direct engagement with advertisers.
Brand Advertising – It helps enhance users' awareness of and affinity with advertisers' products and services, through videos, text, images, and other interactive ads that run across various devices.
They have built a world-class ad technology platform for advertisers, agencies, and publishers to power their digital marketing businesses. Also, they continue to look to the future and are making long-term investments that will grow revenue beyond advertising, including Google Cloud, Google Play, Hardware and YouTube.
Competition
Google faces formidable competition in every aspects of their business, particularly from companies that seek to connect people with online information and provide them with relevant advertising. They face competition from:
Search engine – Bing, Baidu, Yahoo
E-commerce websites – Amazon, e-bay, Booking, LinkedIn, WebMD
Social Networks – Facebook, Snapchat, Twitter, TikTok
Other advertising – Billboards, magazines, newspapers, radio, television
Digital video services – Prime videos, Netflix, Disney, Apple
Enterprise cloud services – Alibaba, Amazon, Microsoft, Oracle
Digital assistance providers – Alexa, Siri
Google's Culture
They take great pride in their culture. They embrace collaboration and creativity, and encourage the iteration of ideas to address complex technical challenges. Despite their rapid growth, they still cherish their roots as a startup and whenever possible empower employees to act on great ideas regardless of their role or function within the company.
As of December 31, 2019, Google had 118, 899 full-time employees.
They believe employees are among their best assets and are critical for their continued success. They provide competitive compensation programs to their employees.
Risk Factors for Investors
There are a ton of risks and uncertainties factors which will potentially bring Google to its knees or at least dent their profit and reputation. Some of them are:
They generate over 83% of total revenue from the display of ads online in 2019. They are a bit too much reliant on one source of revenue.
If they do not innovate and provide products and services that are useful to users, they may not remain competitive.
Their growth rate is declining
Their international operations exposes them to Currency fluctuation risk. International revenue accounted for approximately 54% of their consolidated revenues in 2019.
Data privacy and security concerns could damage their reputation and incur significant liability.
They are subject to increasing regulatory scrutiny like competition laws, Privacy laws, Copyright laws, Data protection laws, Content removal laws and so on.
Ownership of Google Stock
Google's Class A (GOOGL) common stock has voting rights of one vote per share, Class B common stock has 10 votes per share, and Class C (GOOG) capital stock has no voting rights. As of December 31, 2019, Larry Page and Sergey Brin beneficially owned approximately 84.3% of their outstanding Class B common stock, which represented approximately 51.2% of the voting power of their outstanding common stock.
| Name | Total Voting Power % |
| --- | --- |
| Larry Page | 26.1 |
| Sergey Brin | 25.1 |
| Eric E. Schmidt | 5.2 |
| The Vanguard Group | 3.0 |
| BlackRock, Inc. | 2.6 |
| L. John Doerr | 1.5 |
Larry and Sergey have significant influence over all matters requiring stockholder approval, including the election of directors and significant corporate transactions, such as a merger or other sale of the company.
Larry and Sergey each gets paid $1 a year salary.
Trend In Google Business
The continuing shift from an offline to online world has contributed to the growth of Google business since inception, contributing to revenue growth, and they expect that this online shift will continue to benefit their business.
Users are accessing the internet via diverse devices and modalities, such as smartphones, wearable and smart home devices, and want to feel connected no matter where they are or what they are doing. Google generates their advertising revenues increasingly from different channels, and the margins from the advertising revenues from these channels and newer products have generally been lower than those from traditional desktop search.
As online advertising evolves, it affect the monetization. For example, they have seen an increase in YouTube engagement ads, which monetize at a lower rate than traditional search ads.
As users in developing economies increasing come online, their revenues from international markets continue to increase and movements in foreign exchange rates affect such revenues and margin.
The portion of their revenues that they derive from non-advertising revenues is increasing and may affect margins. For example, Google Cloud, Google Play, Hardware products and YouTube.
They intend to invest heavily in operating and capital expenditures. FY19 CapEx was $23.5 Billion.
Google Operating Segments
They operate their business in multiple operating segments. Google is their only reportable segment. All other operating segments are combined into Other Bets.
Google – Ads, Android, Chrome, Hardware, Google Cloud, Google Maps, Google Play, Search, and YouTube.
Other Bets – Access, Calico, CapitalG, GV, Verily, Waymo, and X, among others.
In 2019, Ad revenue represented 83.9% of Google segment versus 86.5% in 2017. They seem to slowly diversifying their revenue stream and becoming less reliant to ad revenue.
In 2019, as a percentage of revenues, following is the breakdown by Geography.
United States – 46%
Europe, Middle East and Africa – 33%
Asia Pacific, Australia – 15%
Other Americas – 6%
Their revenue growth has slowed down. In 2018, the revenue growth rate was 22% and in 2019, it was 20%.
They made $34.3 billion in net income in 2019. Their net income was $12.6 billion and $30.7 billion in 2017 and 2018 respectively.
European Commission Fines
The EC fined Google for infringing European Competition law and they imposed following fines –
2018 – $5.1 billion
2019 – $1.7 billion
That is a whooping $6.8 billion cold cash! Don't mess with Europe, folks!
Executive Officers
Sundar Pichai lead the Google company as Chief Executive Officer of both Alphabet and Google with $2 million base salary. (Google is a subsidiary of Alphabet)
Sundar Pichai received $280.6 million in total compensation which includes $276.6 million in stock award in 2019. Soon, we will have one more billionaire.
Ruth M Porat – CFO and Executive Vice President with $650,000 base salary. She received $46.6 million in stock award in 2018.
David C. Drummond – Chief Legal Officer with $650,000 base salary. He received $46.6 million in stock award in 2018.
Directors
Here is the list and detail of the directors.
Around $8 million is what Google paid to above directors for their service in 2019. Not a bad deal for four meetings a year with all expense paid in some exotic resort.
Google paid $29.8 million for Ernst & Young LLP in 2019 for auditing and other fees. Not a bad deal for a auditing company!
Retail and minor investors like myself feel no excitement to see expenses that are paid out in millions, perhaps they are much needed for the betterment of the company.
Valuation
Google generated $30.9 billion in free cash flow in 2019. Our way of valuation is a very simple discounted cash flow method. It sounds boring, but surprisingly it works so we prefer to stick with it.
Google's Balance sheet is one of the strongest in the industry. They have around $120 billion in Cash and Cash equivalents.
Ther Return on Invested Capital and Return on Equity are north of 18%, exactly how we desire.
As of May 16, 2020, Google's market capitalization is $769 billion, which is 24.8 times the last year's free cash flow. Google is a growth company with around 20% annual revenue growth rate.
That is pre-Covid-19 stats. Certainly, the revenue and income will be way down this year. We have no idea what that will be.
We are already one of the long-term stockholders of Alphabet Inc (Google). A month ago, we took advantage of the sell-off in the general market and purchased some more shares of Google. When we purchased, the company was selling for $604 billion or 19.5 times the last year' free cash flow. ($1,055 per share)
We believe, in the long term, the company is worth more than $604 billion.
Suggested Reading